Felicity Bryan Publishing Mentorship Scheme launched
thebookseller.com – Tuesday April 27, 2021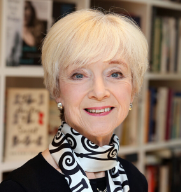 The Felicity Bryan Publishing Mentorship Scheme has been launched, created in honour of the renowned literary agent who died in June 2020.
An annual paid three-month mentorship programme, the scheme is aimed at anyone from an underrepresented background who is interested in pursuing a career in the publishing industry.
The mentee will be paid the Oxford Living Wage for the duration of the mentorship and there will be a stipend available to cover the cost of accommodation. The scheme is supported by Bryan's family, and "reflects her own energetic nurturing of talent and potential in young people starting out on their careers".
To read the full article on thebookseller.com, click here
Recent News