Trade campaign warns of 'potentially devastating' change to UK copyright laws
thebookseller.com – Monday June 7, 2021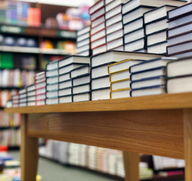 An alliance of organisations including the Publishers Association and Society of Authors has launched a new campaign warning of a "potentially devastating" change to the UK's copyright laws.
The Save Our Books campaign, also backed by the Association of Authors' Agents and the Authors' Licensing & Collecting Society, says government plans to reconsider the UK's approach to copyright and trade following Brexit could lead to fewer books and fewer authors.
The Intellectual Property Office launched a consultation on 7th June which considers a weakening of copyright rules used for exporting books around the world. Changing the way these rules, known as copyright exhaustion, work would present "serious dangers for the health of the books industry", the campaign argues.
To read the full article on thebookseller.com, click here
Recent News